This week ArchitectureWorks acquired a Phantom 2 Vision+ flying camera (some might call it a drone) to add to our set of tools for producing architecture.  The possibilities seem endless and we do not yet understand the many uses this camera will have, but we sure have had fun this first week trying a few things out.
So far we envision it being a valuable tool from initial site research through construction. It is also a service we can offer clients to help them understand their property or project even more.
This particular camera offers radar positioning with "return to home" capabilities, 25-minute flight time, onscreen (iPhone) real time flight parameters (you see what it sees),  high performance video and still photography, anti-static compass, and GPS (for precise locating).
The maiden voyage was taken just down the street from our office at Railroad Park. Those who wanted to took it out for a spin and learned that it was quite easy to control.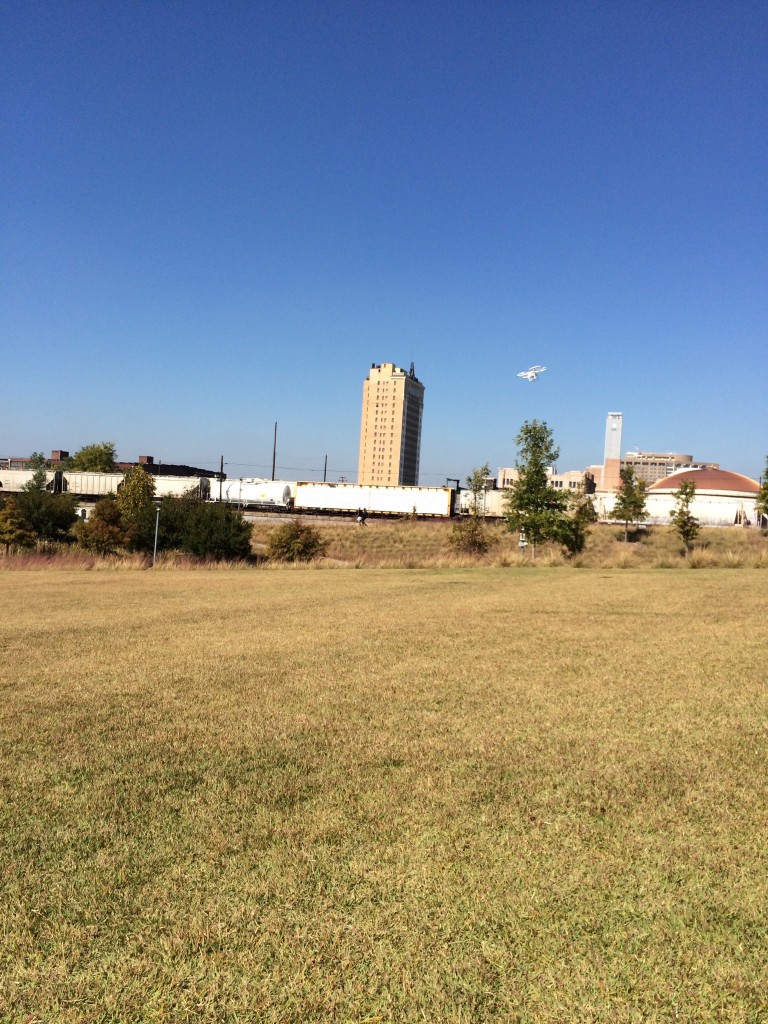 Here is a video of the maiden flight over Railroad Park.
The first project the camera was used on was the Creative Montessori School Renovation/Addition in Homewood, Alabama, which is currently in Schematic Design. Google/Bing images are good for understanding a project site, but sometimes they are slightly outdated. This camera gives us the ability to get "live" aerial images from 250+ feet in the air. Notice the pilot in the center of the image (i.e. small white speck).
Next it was flown at the construction site of the Avondale Elementary School Farm Lab. Construction is in the final stages of this teaching garden located in the rear of the school. The camera captured some nice aerial photos of the project. It was also used to inspect the plumbing on the inside of a water cistern in lieu of a 12' ladder.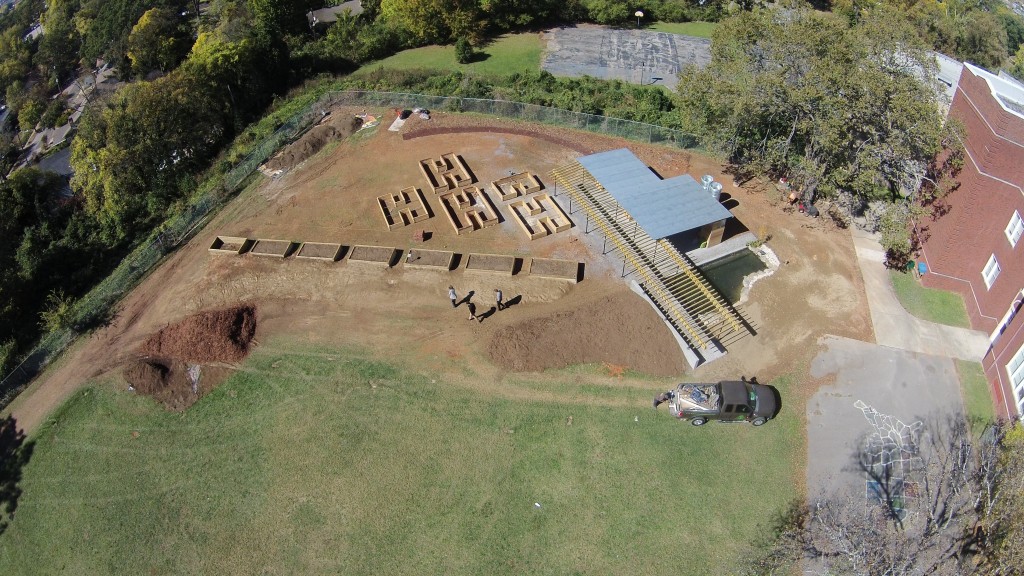 A recently completed project, The Labyrinth, is being included on this year's ArchitectureWorks holiday card (look for it soon). The camera captured some photos for the card as well as some finished project photographs from above.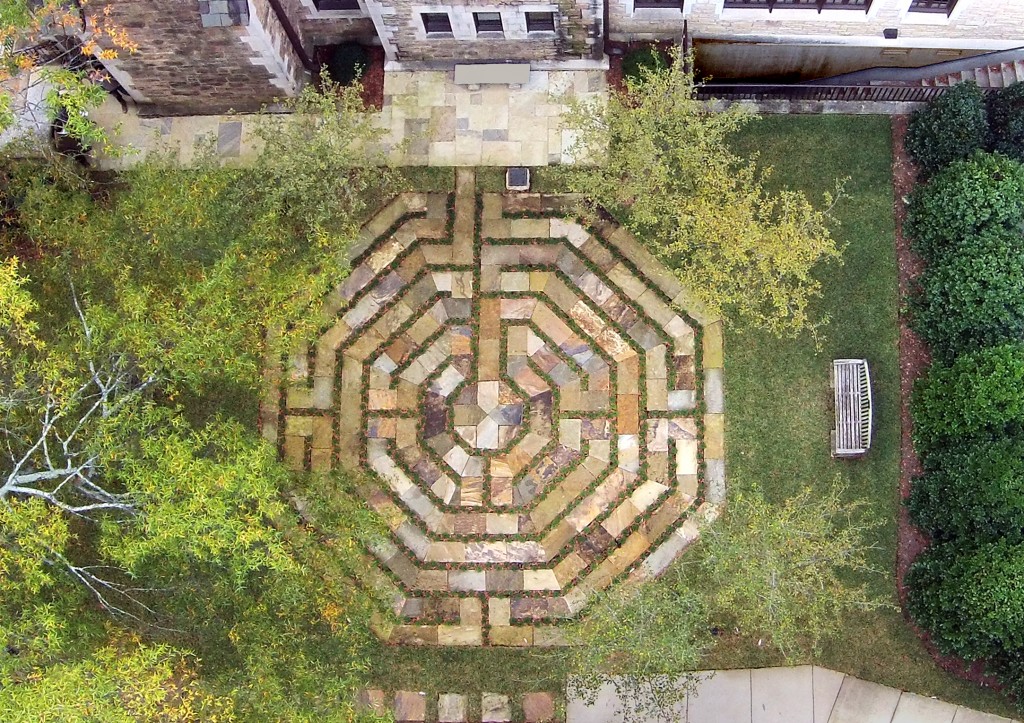 To round out its first week at ArchitectureWorks the camera was used on site at Indian Springs School. The project, the first phase containing new classroom buildings, is a couple months into construction. The camera was used to see construction from an aerial perspective as well as create a video to show parents, board members, and donors, who cannot access the site.
It's been a busy week for our new camera. So far it has added depth to how we understand our projects, from schematic design through completed construction.  There will be more images and videos to come soon.
Thanks for reading.