For many of us, February has meant shifting schedules and making tentative plans in hopes of not getting caught unawares by Mother Nature at her Alabama worst. In spite of the cold, construction is charging through at Indian Springs School, with one classroom building dried in and two others well on their way.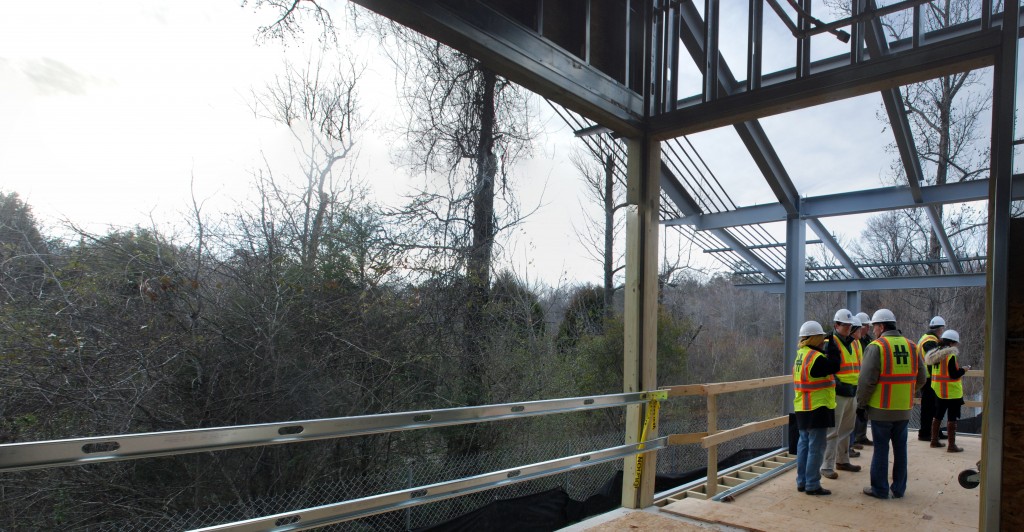 The four buildings have been simultaneously taking shape since August, 2014. We architects have been busy since then, both at the office and on site. Part of our typical services is "Construction Administration," meaning we and our engineers review product data and shop drawings on everything from concrete mix to weather barriers, metal fabrications, ductwork, and sprinkler pipes.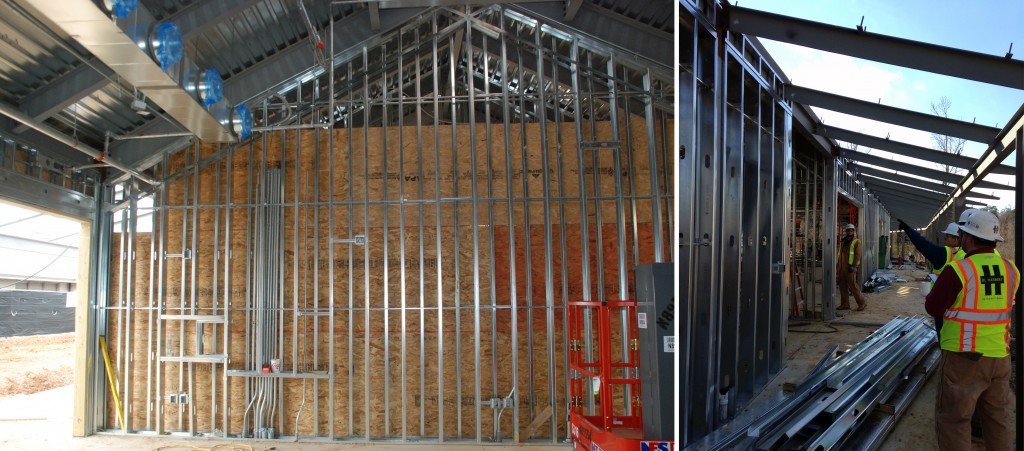 We try to stay a step ahead, even if it means reviewing the location of each and every fire alarm pull and strobe with the electrician in the field. Our role in construction ensures the Owner gets what was agreed to in the contract documents, as well as a building that hasn't been spattered with devices.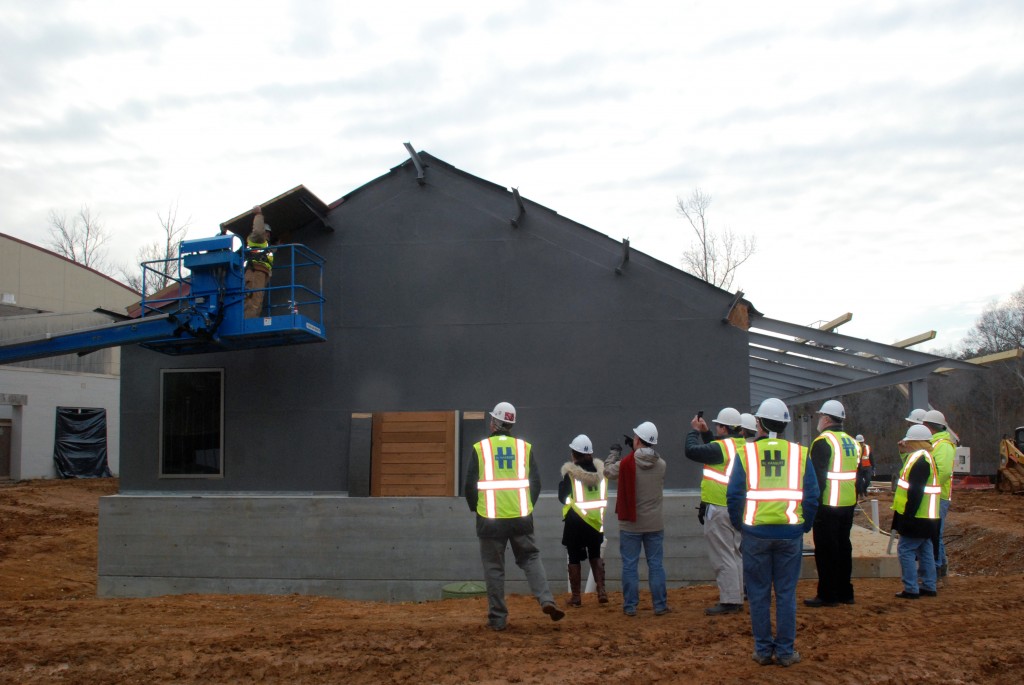 Clients stay involved during construction, too. Last week we met on site with Indian Springs' director, school representatives, and our partners at Lake | Flato to discuss finish materials. Together, we made recommendations to the Owner, who weighed in on selections of carpet, interior and exterior paint and stains, ceiling tile, ceramic tile, roofing, and student desks and chairs. The best way to make these selections is to see them in their final context. BL Harbert supplied portable samples of all materials for us to review in actual lighting conditions and in relevant locations – next to boardformed concrete or on the roof, for example.
Having everything and everyone together at the same time simplified the decision-making process. We selected 95% of our finishes in one day, so materials can be ordered and we can focus on other issues that arise. We still have a ways to go, but the whole picture is starting to come together.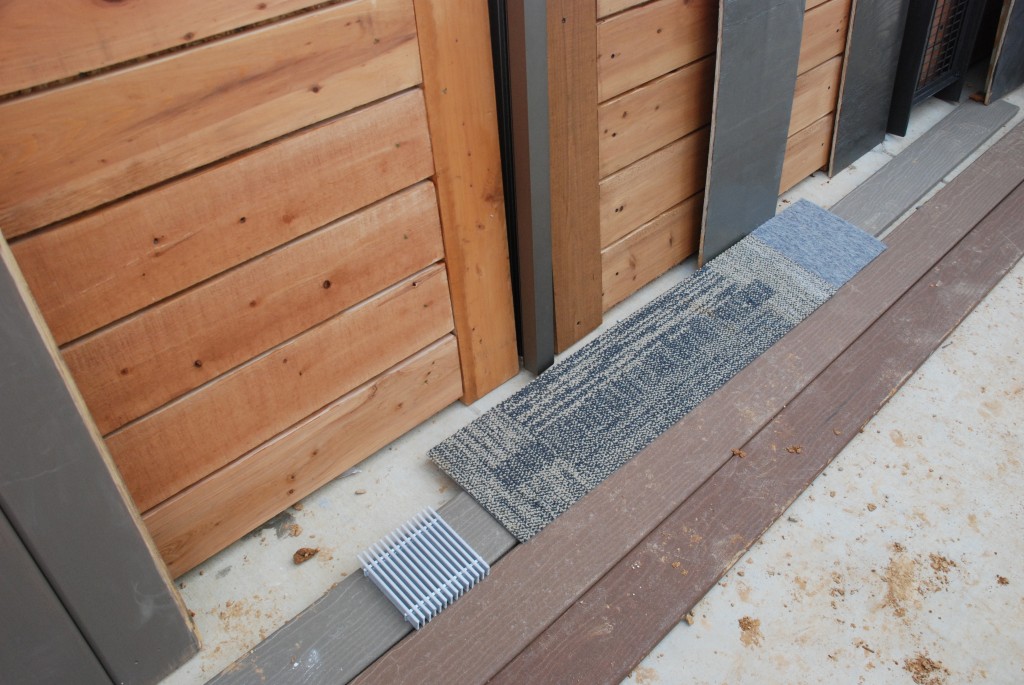 See the progress on the project in the video below and check back soon for updates.
Thanks for reading.