One of our current projects under construction is a new home for Gardendale City Hall. We are happy to work with Mayor Othell Phillips, his Council, and staff to create a one-stop shop for inspection and administrative services.
We recently met over a collection of material samples to discuss finish selections – including carpet, floor and wall tile, ceiling pattern, countertops, toilet partitions, window treatments, wood stains, paint colors – the list goes on.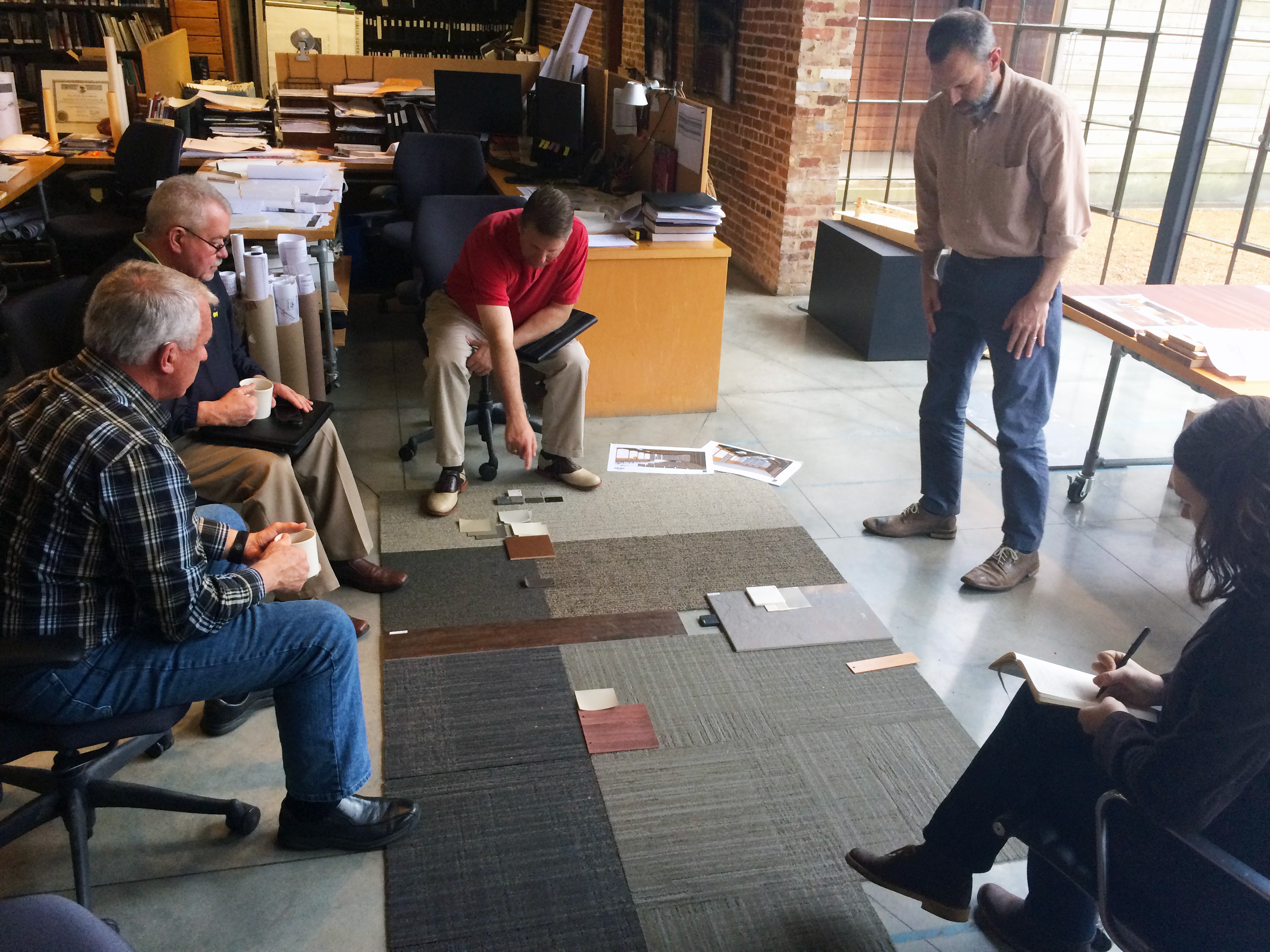 Mayor Phillips and his representatives weighed in on all the choices and are excited about a warm, earthy palette. Hopefully, the vision of the building interior is growing clearer as these selections come together.
In the meantime, exterior construction moves ahead. Masons have been hard at work laying brick at both the Inspection and Administration wings, as well as an architectural stone by El Dorado at the Tower.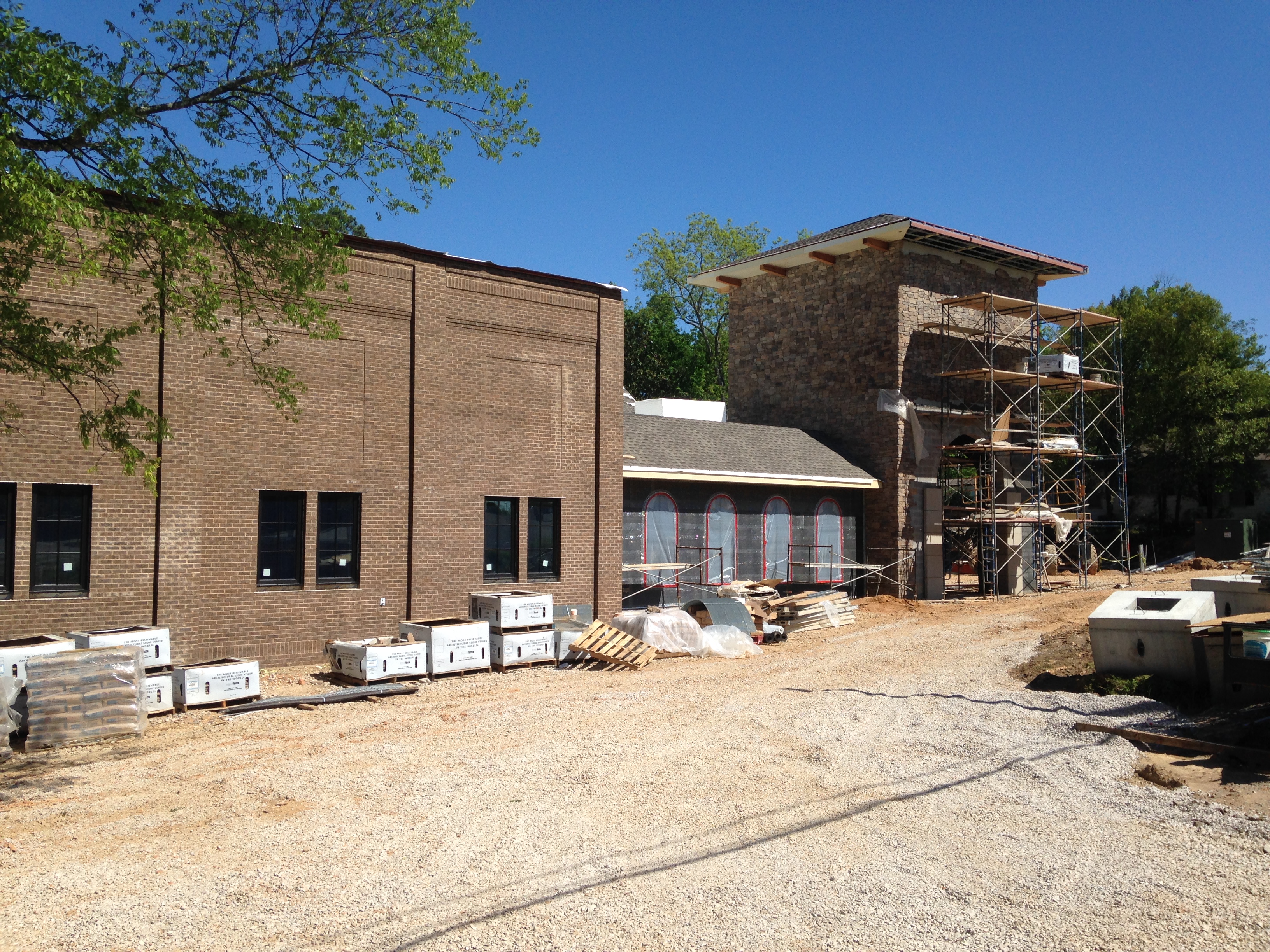 This week the final few windows are being installed and with the building dried in, interior finishes will proceed, starting with gyp board installation.
Stay tuned to see progress on the interior.
Thanks for reading.