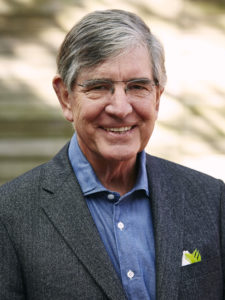 It is with great pleasure that we announce ArchitectureWorks' Founding Partner Dick Pigford's elevation to the prestigious College of Fellows by the American Institute of Architects. Of the 115 Fellows admitted this year nationally, Dick is the only candidate from Alabama to receive this honor. Dick's elevation to the FAIA recognizes both his leadership of award-winning projects and his dedication to service within the Birmingham community. AIA Fellows are recognized with the AIA's highest membership honor for their exceptional work and contributions to architecture and society. Only 3 percent of the AIA members have this distinction.
Dick's sense of community stewardship was evidenced in the early years of his practice with the establishment of SawWorks, a pro-bono gathering space for local non-profit groups that is co-located with the ArchitectureWorks office. Many diverse groups have developed regional community projects out of SawWorks, among them SpeakFirst, United Way, Friends of Railroad Park Development, Cahaba River Society, the Community Foundation of Greater Birmingham, and Create Birmingham.
Additionally, Dick co-founded the Tuesday Group as a non-profit organization of local architects, planners, and engineers to provide low and moderate income neighborhoods with quality design services. This group helped springboard revitalization efforts in Ensley through its partnership with the Bethel Ensley Action Taskforce (BEAT). Dick's successful career includes a broad range of project types – residential, education, commercial, retail, institutional, and religious. His expertise and passion working with diverse community groups is evidenced by his long relationships with Sixteenth Street Baptist Church, BEAT, Kingston Coalition, and Jones Valley Teaching Farm, among many others, through multiple projects across more than four decades since he established his practice.
Congratulations to Dick and the others who have been honored! Link to the AIA's press release announcing full listing of 2019 Fellows