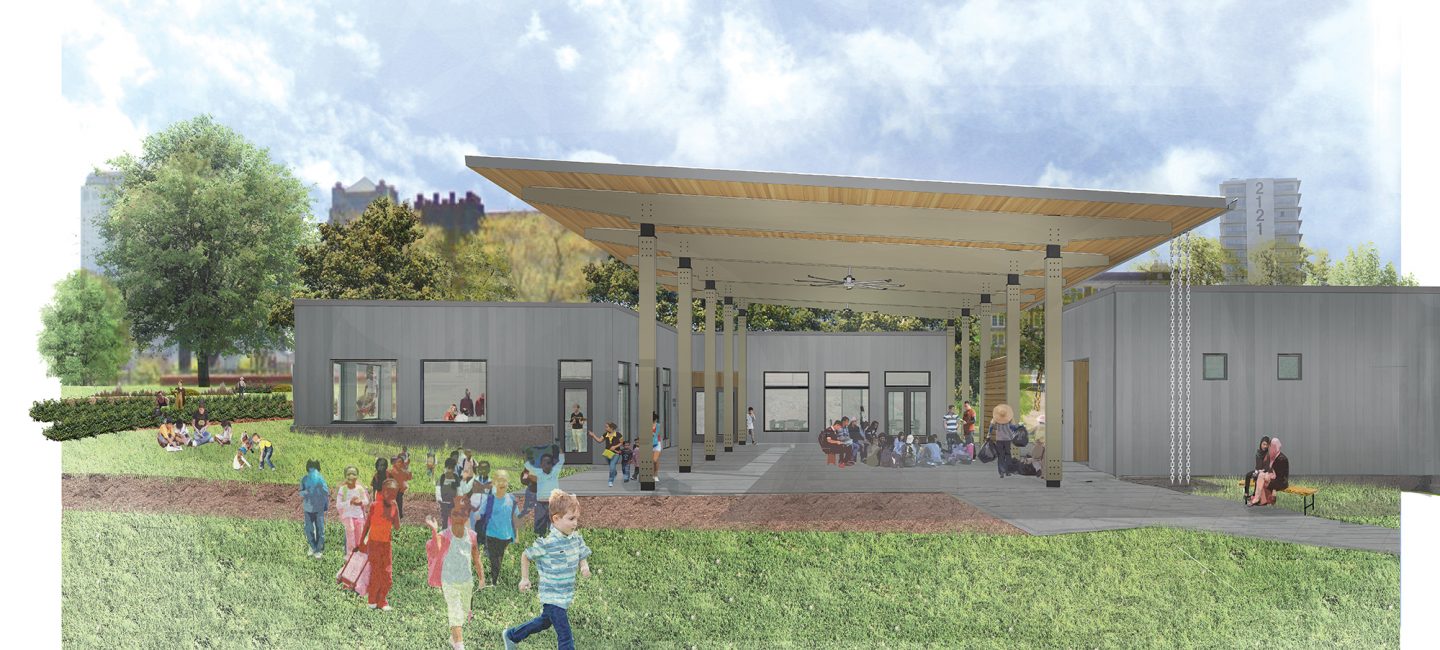 Client:
Jones Valley Teaching Farm
The partnership between Jones Valley Teaching Farms' Good School Food initiative and four Birmingham City Schools that feed into Woodlawn High School created the program for on-site learning laboratories. The four unique gardens (Farm Labs) teach core subjects, critical thinking, social skills and leadership through students growing food.
They are coupled with teacher toolkits and K-8 cross-curricular, standards-based curriculum designed to improve the overall learning capacities of students while increasing their knowledge and understanding about the long-term benefits of healthy eating. The gardens are comprised of all necessary infrastructure to grow vegetables and facilitate outdoor learning including tool sheds, teaching pavilions, raised beds, seating, compost, water collection, pond ecosystems, earthen mounds, perennial themed plantings, and annual vegetables.
AWARDS
Birmingham Business Journal Building Birmingham Award, 2022
Woodlawn High School Urban Farm is a 1.6 acre farm built for and managed by high school students and is the premier classroom for the school's Environmental Science Academy. It is sited on a previously underutilized portion of land across the street from the school proper and adjacent to residential structures. It serves as the flagship site for Jones Valley Teaching Farm's overall Woodlawn programs.
The Farm Center, situated on the North edge of the site, includes (from east to west): an outdoor pavilion, with exposed site built trusses, overlooking a pond; a 1,500 sf south facing greenhouse; a shaded dogtrot with adjacent amenities for processing produce; and a cedar wrapped insulated volume containing offices and farm equipment storage.  The building faces south, looking onto two acres of in ground, irrigated, annual vegetable planting blocks.  All water from the roof structures and site runoff is collected into a vegetative bio-swale that functions to reduce the amount of infiltrate into the municipal sewer system, keep as many nutrients on the site, and provide habitat for beneficial pollinators.
AWARDS
AIA Birmingham Design Awards, Merit Award, 2016